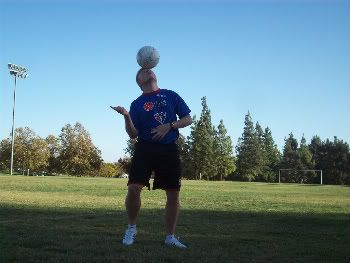 10-3-09 - Rancho Cucamonga, CA
Treinamento leve com uma ruptura no musculo da coxa. Estarei pronto para jogar dentro de 2 meses.

Recovering from a 3rd degree right quad tear. Currently doing Physical Therapy with Team Physical Therapy and training on my own. This was a light training, I ran one brisk mile and then juggled with the ball some. I am on my 3rd month of Physical Therapy.